Our VP Product, Simon Arazi recently interviewed the CEO and founder of Parknav, Eyal Amir to find out more about his vision, where and how it all began, and of course, what the future holds for the company too. This exclusive interview is also, of course, a unique opportunity for our community and partners to get a deeper understanding of Parknav's roadmap – where it once was, and where it's now headed…
1. What inspired you to found Parknav?
'Well, growing up in Tel Aviv, a city with one of the worst parking situations in the world, the issue was pretty impossible to ignore, especially since it was so close to home….my father refused to come to visit me due to the parking situation, even when I moved to Chicago, my girlfriend was also rather resistant to coming over.
As a Stanford Ph.D graduate in Computer Science – I was able to take my AI and machine learning experience and combine it with an idealistic dream of solving the parking problem. This is, in other words, what inspired me to found Parknav!'
2. Could you briefly describe the process of creating the technology?
'I started out in the most basic way you could possibly imagine – seeing an available spot, noting the time it was available, repeat. It began with a rather old-school statistics models, and I even started with the technology and vision before even having any kind of business model in mind for the company…
Today, after years of research and experimenting, Parknav, of course, works on a far more advanced model, combining data from many sources such as cars, phones, satellites, as well as data collected from Parknav itself. It also has a business model too for the record!'
3. What's your ultimate vision for the company?
'The long-term dream for Parknav is to serve all mobility solutions with information about parking – and to do so for all verticals, from the individual level to providing businesses with the missing pieces to complement theirs, as well as for cities to have a platform covering their inventory from A to Z….
Basically, Parknav aims to one day have a privacy-preserving 'god's eye view' of the world to solve the parking issue and make cities smarter.'
4. Where do you see the product in the next 5 years?
'We would ultimately like to be serving parking data through cars and mobile apps across the globe – covering hundreds of aspects of data on not only city streets, but also other data-heavy markets such as marketing, finance, and insurance.'
5. Why Parknav? What's the added value over competitors?
'Why Parknav? There shouldn't be a world without it in all honesty. Driving, mobility, and city information overall are enough of a challenge, which is exactly why Parknav is here to revolutionize the way we operate. Precise information about parking availability should be a normal part of our driving experiences.
And ours has in fact proven to save twice as much time as competing solutions while still offering the most accurate predictions – with 50% less error than our closest competitor. Parknav's added value can also be seen in the fact that the data is available in all streets – even those that don't require payment for parking, which actually makes for 95% off city streets in the US believe it or not.'
6. Why do you think accessible parking is so important?
'Accessible parking is the key to a well-functioning, comfortable, and efficient way of life. Knowing when and where to find parking near our desired destination can save us countless mistakes and missed opportunities…
Finding parking is what ensures that a technician will arrive at your home on time. It's what ensures you make it to your meetings on time, and it's what ensures that you don't spend your hard-earned money on overpriced parking to do so.'
7. Who can benefit the most from your product?
'For drivers going to work, coming home, or making their way to a meeting or even a social gathering, it's a real game-changer. For utility service providers, such as plumbers and electricians that offer home visits, the technology can really make or break their income as they search for parking multiple times a day.
Handicapped people can also easily find parking in close proximity to their destination even when there's no reserved parking available, EV cars can find a charging station when in need, or even just a spot when there's no charging available and won't spend the battery looking for a spot…
And honestly, have you ever met someone that wasn't overjoyed to find an available parking spot?'
8. What are the costs of (the lack of) parking beyond the hourly or daily meter or lot fee?
'The unfortunate reality we've all come to accept is that there's no such thing as parking without the search for parking – costing us our precious time that could be spent with our loved ones….
The search for parking also costs us in stress and intense frustration, affecting our daily lives in more ways than we even know. The air pollution caused by the search for parking also comes at a painly cost that goes far beyond any daily lot fee.'
9. From your experience, which city is the most difficult to find parking in?
'I would say that Tel Aviv and New York City are two of the most difficult cities to find parking in. Both of these highly populated cities have certain times and areas where finding a parking spot can take over 2 hours!
Most cities however also have super-hot spots that make it virtually impossible to find parking at certain times. The financial district in San Francisco could take nearly half an hour before Covid – and the same goes for the Mitte in Berlin and the Loop in Chicago, to name just a few.'
10. If you could always find a spot anywhere, where would it be?
'I mean my dream is to always find a spot no matter where I am – and to provide that ability to the rest of the world too, but if I had to choose one specific spot, it would probably be Zone 1 of Tel Aviv – one of the most crowded areas in the city, where I also tend to spend a large chunk of time both for work and enjoyment.'
11. What would you say are the top 5 most common emotions when searching for a parking spot?
'That's a tough one as the emotions are endless here, but the most obvious would surely be stress. Then anxiety, annoyance, relief and fatigue usually follow as a general pattern when looking for parking.'
If you'd like to learn more about Eyal beyond this interview, feel free to connect with him on LinkedIn.
Let's talk parking…and much more !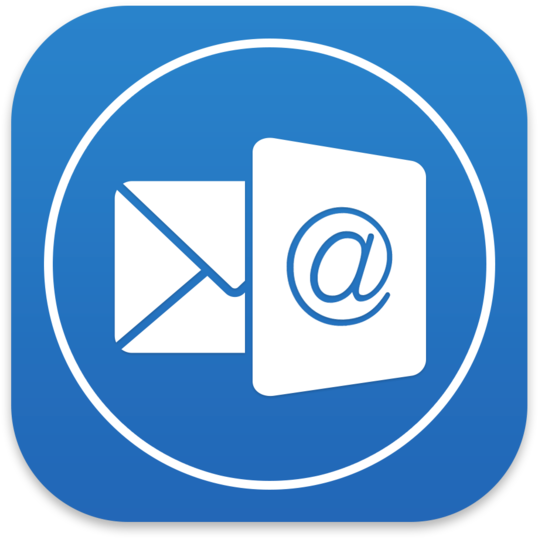 We'd love to answer all your questions
Let us know how we can help solve all of your parking needs, parking restrictions, traffic control, smart city information….or just say hi !