From new increasing e-bike demand, contactless payments, to "autonomous deliveries", here are seven trends likely to impact cities in 2021
1. Deliveries will be increasingly "Autonomous"
The pandemic has inspired a flood of autonomous delivery technologies as local governments, and private companies experiment with contactless delivery options.
A recent study by the Consumer Technology Association (CTA) finds one-quarter (26%) of consumers now view autonomous delivery technologies "more favourably" than before the coronavirus health crisis. Half (49%) of consumers rate these technologies as somewhat or "very favourable".
The pandemic has emphasized how ample a business opportunity there is for autonomous deliveries. The autonomous delivery robot market is expected to be worth $34 billion by 2024. Experts predict that the pandemic will speed the adoption of autonomous vehicles for delivery.
Starship Technologies, a startup developing driverless delivery robots backed by Goodyear Ventures added service to UCLA in California.
Pizza Hut Israel plans to test delivering pizza by drone starting this summer, in a government pilot test that may pave the way for autonomous drone deliveries by other companies throughout Israel.‌
2. Privately owned e-bikes will continue to grow in popularity
Cities saw a surge in cycling at the start of the COVID-19 pandemic in 2020, as commuters enthusiastically avoided public transit due to health fears. Bike sales skyrocketed to nearly 75% over 2019 numbers, and experts predict that demand, especially for e-bikes, will continue in the years ahead.
As cities invest more in the electrification of transportation, the e-bike market is experiencing a boom in sales. Forbes reports that in 2019, 3.7 million e-bikes sold globally. Sales are expected to skyrocket to 17 million per year by 2030.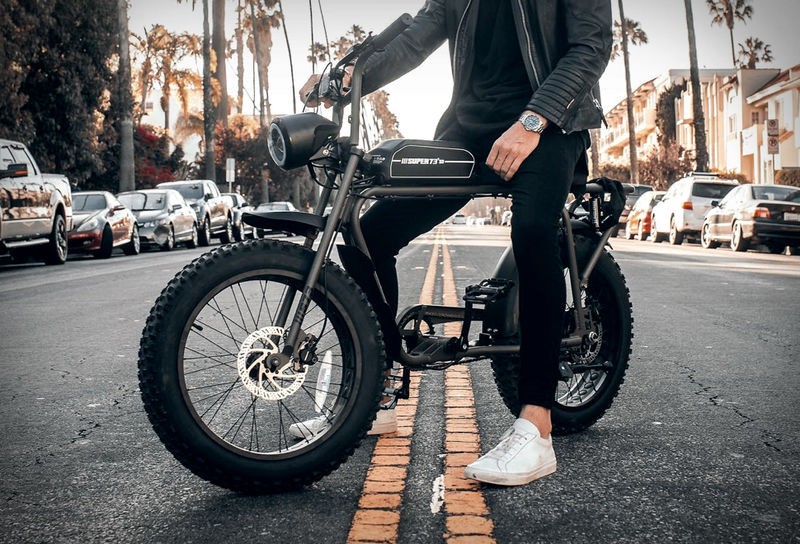 Revel, a mobility company, specializing in shared mopeds, is introducing a $99 a month e-bike subscription in NYC. Super73, a Southern California e-bike company popular among YouTubers and film celebrities, announced that it had raised an impressive $20 million from investors, making it the latest company to benefit from growing venture capital interest after a record year of e-bike sales.
3. Adoption of "15-Minute Cities"
One of the most important trends for the year ahead in 2021 is the widespread adoption by governments of the policies related to '15 Minutes Cities."
The concept is to improve the quality of life by creating cities where everything a resident needs can be reached within 15 minutes by foot, bike, scooter, shared mobility or public transportation. The 15-minute city requires minimal travel among offices, housing, bars, restaurants, parks, museums, healthcare and cultural sites.
What started initially in Paris, tied with a COVID-related expansion of the urban bike network to maintain social distancing and public health, has been adopted by other cities. Anne Hidalgo, the mayor of Paris, made it the centrepiece of her 2020 re-election campaign, outlining four major principles – proximity, diversity, density and ubiquity.
Almost every major city now has an open street, pop-up bike lane, widened pedestrian paths or outdoor dining, and massive rises in cycling and walking. While urban planners and designers have always supported these policies to reduce automobiles' impact, COVID-19 has served as the inflexion point to enable cities to pursue more long term sustainability initiatives and active transportation infrastructure investments.
4. Businesses will increasingly embrace 5G
5G is developing faster than expected. More than 140 commercial 5G networks have been deployed in 59 countries. A recent Accenture survey of corporate executives found that 80% believe 5G will have a significant effect on their business, while more than 50% think it'll be "revolutionary."
Interestingly, 5G started with consumers with people using it with their smartphones, but we are now entering the wave where adoption will be driven by business. 5G will change areas like manufacturing, supply chains, smart cities, and companies should quickly embrace the change, or else they face being left behind.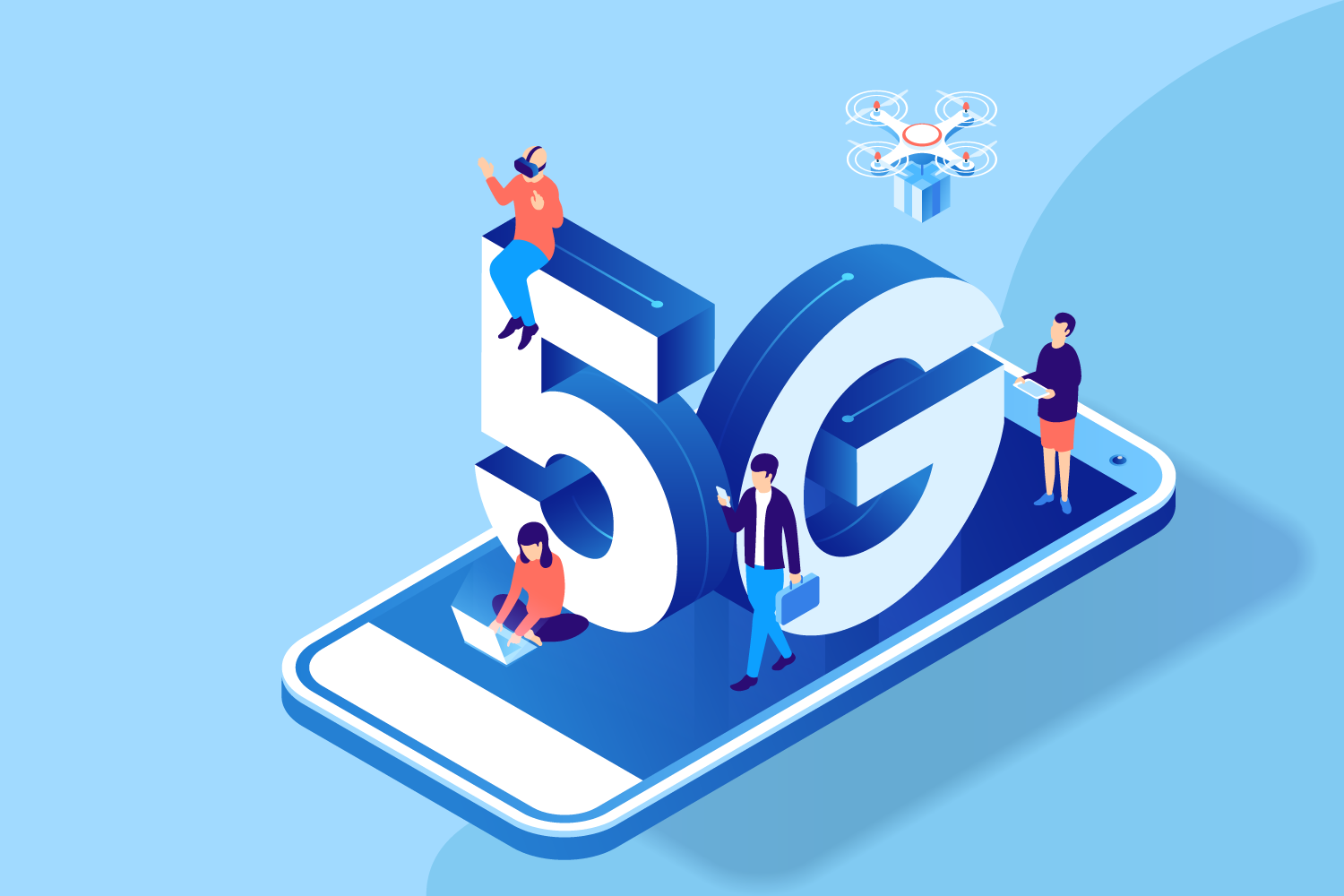 Before COVID-19, many businesses thought there would be much slower adoption of 5G. But now, operators are working closely with customers to navigate through difficult 2020 by supporting stable networks. Operators can also provide better online services and minimize the impact of the pandemic on their business. Also, thanks to 5G, people can easily access telemedicine services and work from home.
Thanks to 5G, people can easily access telemedicine services and work from home.
5. Different sectors are exploring explore "as-a-service" offerings
Companies are increasingly turning to the "as-a-service" model for their offerings in a bid to ease customers use.
GM for example, introduced its new customer service platform, ULTIFI. The customer experience platform gives EV owners a digital identification number and related profile connected to their vehicles. It includes several cloud services, a portfolio of over-the-air software applications, a "frictionless EV ecosystem," and a simplified buying experience via a smartphone app.
Other moves towards "as-a-service" offerings include Mobility-as-a-Service (MaaS), which expected to be crucial in the near term as cities look to more efficiently move people and goods. Also, Energy Efficiency-as-a-Service (EEaaS) could accelerate as building owners look for cost-effective ways to reduce emissions.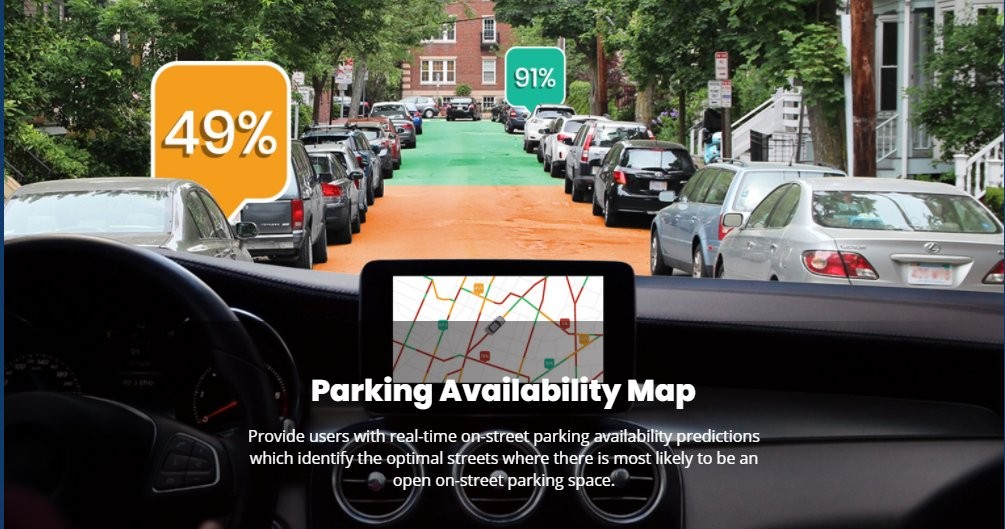 Startups like PARKNAV, are even offering "parking-as-a-service " (PaaS). There are many parking companies out there, but they focus on garages and payments. Those focusing on data depend on expensive sensors or crowd-sourcing with poor information. Parknav does it differently. The real-time "parking- as-a-service" platform navigates you to on-street parking spots that are available for you in real-time, whether it's paid spots, free spots, or permit-required spots. Parknav is based on big data analysis and prediction, putting together data from cameras on cars, phones, satellites, and smart-city sensors, letting you know how to find the perfect spot. Parknav's patented AI Technology doesn't't need any changes to infrastructure and can be deployed anywhere in under two weeks.
6. Data Dashboards to share information
In 2020, cities struggled to keep up with residents' demands to quickly and widely distribute COVID-19 information. The communication strategies mostly centred on official press conferences or social media channels like Push Notifications, Twitter, or Facebook. However, references to public data dashboards to track the pandemic became increasingly common. (WHO C-19 Dashboard)
Data dashboards can provide residents access to up-to-the-minute health info and other city data relevant to monitor health conditions, all on your mobile device. As communities continue to operate remotely in 2021, cities will need to increasingly explore the personalized development of data dashboards to support advanced communications — both during and beyond the pandemic.
7. "Contactless" mobile payment adoption for city services
Drivers are turning to mobile apps, websites, and other technologies to find and pay for parking efficiently. Contactless mobile payment adoption will become the primary transaction method for on-street parking in cities. Available connectivity between mobile parking platforms that provide digital payment, on-street parking technology, and surrounding Smart City infrastructure offers value not only to consumers but to the entire mobility landscape.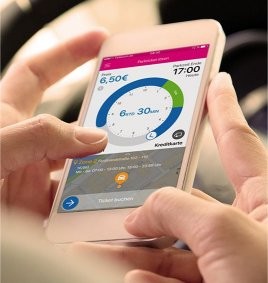 On-street parkers who download one or more of the leading mobile parking apps and adopt digital payment options immediately receive the benefits of payment convenience, remote meter extension options, and enhanced customer service. Additionally, residents experience environmental improvements due to reduced city street congestion and pollution from drivers looking for parking.
Back in September, Google Maps announced the option to pay for parking fares from within its app. Drivers throughout the United States will now have the option to pay for street parking right from Google Maps as part of a partnership with Passport and ParkMobile. Google also announced it was extending this contactless payment feature to public transit users.
In summary, as cities begin planning for post-Covid recovery, it is critical to understand that there is no "going back" to how city services or public transportation was before – and perhaps this is a good thing. With the introduction of new emerging technologies and improved use of data to refine current networks, businesses will not just survive but succeed in 2021.
---
Igal Elon Chemerinski
is a global Sales & Marketing executive with 20+ years of experience in C-level positions with early-stage and growth startups. He has a natural curiosity for everything technology. Proven ability to assess and penetrate new markets, structure channels, partners, and sell directly to enterprises. Multicultural & Multilingual, Igal traveled and worked across multiple regions from North America, Emea, Latam, and APAC.
Let's talk parking…and much more !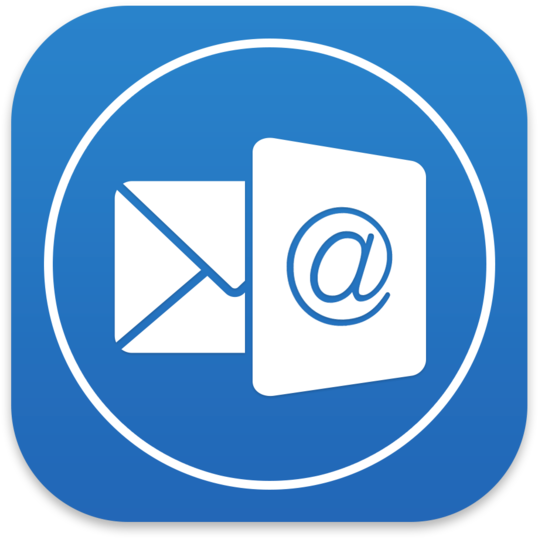 We'd love to answer all your questions
Let us know how we can help solve all of your parking needs, parking restrictions, traffic control, smart city information….or just say hi !