As technology continues to advance in this new decade, innovators and other major stakeholders will be looking for more areas where they can increase efficiency. With full-time workers across the largest U.S. cities losing roughly an hour a day in commutes, transportation will remain a key area to make gains productivity-wise.
However, for more substantial results, there'll have to be a more comprehensive approach addressing other pertinent aspects of mobility such as parking, the underlying payments infrastructure, post-pandemic safety, and cybersecurity of the architecture involved.
On that note, let's take a wider look at the top trends in smart cities and mobility that will address the concerns above in 2022:
Contactless technologies underpinning public security e.g. cashless payments for public transport.
Public transport user behavior generates data on how many people are foregoing private means, how much they pay, etc. Parknav can help to turn that data into actionable insights for scaling up or scaling down parking space availability, especially for multipurpose/convertible/extendable lots.
It can also inform planners on how many contactless payment points to install in an area and keep operation based on the flow of traffic into that area.
Public parking space pricing can be a tool for regulating congestion therefore Parknav Analytics can be used to determine how best to vary parking fees to achieve the desired vehicle count within a busy area.
Application of artificial intelligence e.g. in traffic lights, biometric identification, etc.
Traffic lights no longer have to rely solely on sensors detecting oncoming traffic. Since Parknav can inform systems on how many people in the vicinity are just about to park, have parked, or just exited a parking space (relying on parking space vacancy and cars currently navigating for space), traffic light systems can gain more accuracy regarding the intensity of traffic before and after intersections and how it's fluctuating in between junctions.
5G technology penetrating communications systems
With the advent of 5G technology, Parknav's partial reliance on cell phone tower indicators can become more refined, meaning that users can get a faster read on parking availability when in areas with 5G infrastructure.
Cybersecurity advancements to combat increasing ransomware attacks
Parknav can inform public and private organizations on the number of people accessing premises and using parking systems amongst other digital systems so they can determine the value that hackers stand to gain by compromising the systems in these areas, and also the amount they need to invest in securing those systems and the data they handle.
15-minute city design
Real estate developers can rely on Parknav to determine how best to position access roads and distribute lots when planning residential and shopping areas located near high traffic zones to ensure consistent 15-minute access to important service providers.
Surveillance and predictive policing
As Parknav establishes patterns in parking behavior, the data generated can contribute to detecting suspicious activity, gauge the possible damage that can be caused by bomb attacks in specific areas, help to build evacuation strategies, and more.
Green planning and sustainable building for public spaces
Parknav can help inform planners on the volume of vehicular emissions to expect in certain areas based on traffic intensity and patterns of the surrounding area. With this data, they can build using materials that lessen the heat island effect and also put in place adequate waste disposal systems.
Autonomous/self-driving vehicles gaining more capabilities
Self-driving cars can rely on Parknav to find the actual spots where the car can park and fit properly.
Autonomous vehicles can also plug into Parknav to determine ideal routes that aren't congested by cars searching for parking.
Mobility-as-a-service
Ride-sharing companies can use Parknav to determine the ideal drop-off spots for users going to a specific location.
Curb-side management
Parknav can help in the creation of reservation systems for restricted curb space at a specific fee since it is able to point out public and private spaces, and their varying functionality/capabilities (loading zones, handicap spots, etc.
Mobile IoT
Lower power-wide area 3GPP networks can offer more secure, low-cost data transfer, and when brought into the Parknav ecosystem, cities can realize more accurate parking data that can be turned into periodic notifications by mobile operators where necessary (advance communications on traffic and parking demand surges due to events and construction works).
E-bikes and efficient battery technology
Parknav can offer more insight into the ratio of bikes to cars in parking spaces and help designers know where to install charging spots, and how many to install.
In conclusion, most innovations that will gain traction going forward will need a more interdependent design and delivery approach. For instance, a communication solution will have to integrate better with payment rails, and a parking solution will need to contribute to data analysis for environmental conservation purposes.
This is why a solution like Parknav is very relevant to the future of transport since it is underpinned by data and technologies that make it more than just a parking spot finder. It can feed off various data points that are useful in the development of other smart city solutions tackling different problems.
Ultimately, Parknav can be a key part of a symbiotic ecosystem solving various modern-day problems associated with mobility in cities.
---
Igal Elon Chemerinski
is a global Sales & Marketing executive with 20+ years of experience in C-level positions with early-stage and growth startups. He has a natural curiosity for everything technology. Proven ability to assess and penetrate new markets, structure channels, partners, and sell directly to enterprises. Multicultural & Multilingual, Igal traveled and worked across multiple regions from North America, Emea, Latam, and APAC.
Let's talk parking…and much more !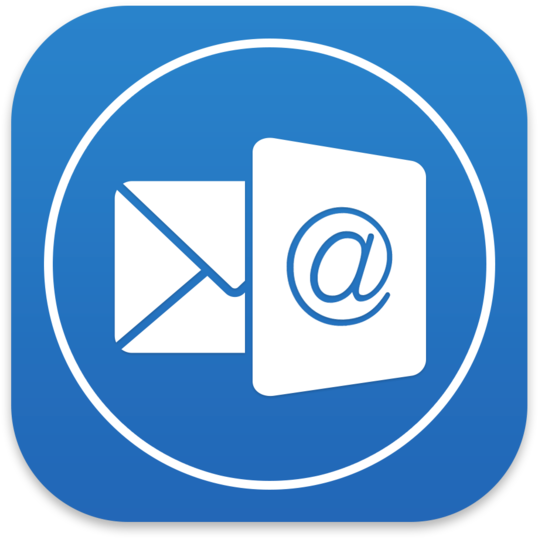 We'd love to answer all your questions
Let us know how we can help solve all of your parking needs, parking restrictions, traffic control, smart city information….or just say hi !