Miami Case Study
Learn how Parknav enabled city of Miami-Dade to view on-street congestion with 99% accuracy
Project Completed
60 days

 The City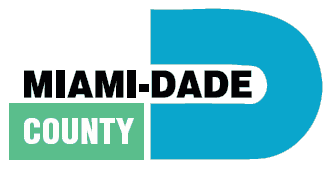 With a GDP over $345B and the third highest skyline in US, second richest city in US in purchasing power and 3rd globally according to 2107 UBS study; Miami's curbside parking restrictions are important to quality-of-life for its inhabitants. In 2020, Siemens was awarded a $150 million contract by Miami-Dade County to install an Advanced Traffic Management System (ATMS) providing real-time data to improve the movement of traffic, ease congestion and reduce carbon emissions.
Recognizing Parknav's (Ai Incube's) ability to produce accurate real-time availability information, Siemens leveraged Parknav's data science expertise to create a solution for Miami-Dade that would be able to digitize curbside restrictions, edit curbside restrictions (via a web-based editor) and simulate traffic conditions based on curbside edits.

 The Challenge
Without precedence or easily accessible data, or access to real time and static parking information, Parknav started from ground zero to provide critical information.
The project required to keep within many constraints, and a tight timeline. There wasn't time to setup a lot of sensors and yet the project required a high degree of accuracy.

 The Solution
Parknav utilized its proprietary computer vision technology to map out every street in Miami-Dade with up-to-date parking restriction locations and completed total project within 2 months.
Parknav supplied its proprietary curbside mapping restriction editor enabling Siemens and Miami-Dade to make changes to curbside restrictions.
In addition, Parknav supplied real-time traffic within the city of Miami-Dade enabling the city to view on-street congestion with 99% accuracy.
Want to find parking? Let's talk!


We'd love to hear from you and help solve all your parking needs – from finding available spots, to restrictions, traffic control, smart city information or just to talk about parking itself.